Our Services
In Ontario, Communauto offers two distinct services: the one-way FLEX service, available in Toronto and Hamilton, which does not require a reservation, and the round-trip reservation service, available everywhere.
Watch our videos to know how to take a Communauto FLEX or how to reserve and use a round-trip vehicle elsewhere in Ontario. For all the details, see "Using and Parking One-Way FLEX Vehicles", or "Using Round-trip Vehicles available by reservation" in the FAQ.
One-way FLEX without reservation
Travel from point A to B: Release your FLEX car where you want, when you want.
The ideal solution for spontaneous trips or when you plan to return using another mode of transportation.
Release the car at your destination within the Toronto FLEX Zone to minimize costs and take advantage of parking in resident-only zones.
Feel the freedom of getting around with FLEX!
Round-trip vehicles available by reservation
Station-based: Bring your Communauto back to its station.
Pick up the car at the station you selected and return it to the station where you picked it up at the agreed time.
Round-trip vehicles can be booked up to a month in advance.
Ideal for planned trips or when you need to make sure you have access to a vehicle at a specific time and place.
All Toronto members have access to Communauto vehicles available in other cities in Ontario with their membership. Visit our Communauto Ontario website for the details about Ontario rates.
To learn how to access cars elsewhere, see "How do I use Communauto in other provinces and countries?" in the FAQ.
Find a Car
Download the Communauto app to identify and access available vehicles and stations. The map below will give you a quick overview of our station network in Toronto. The FLEX Zone is where all FLEX trips start and end.
Find vehicles in Toronto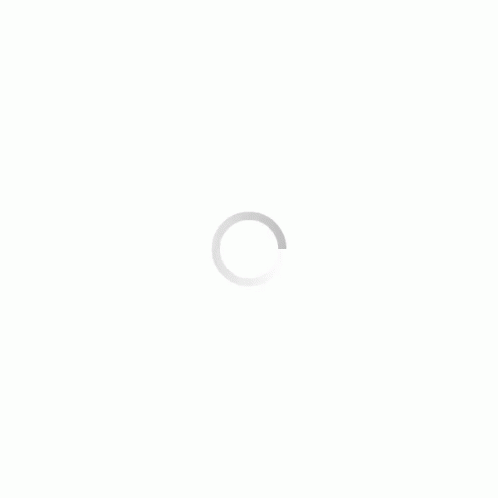 Stations

FLEX Zone
To get an idea of the extent of our network in Ontario, visit Communauto Ontario.
Our Fleet

Choose between our different types of vehicles, depending on your needs! Our fleet is mainly made up of compact hatchbacks, for example the Toyota Prius C, Hyundai Accent or Kia Rio.
In Ontario, our fleet is made up of 21% hybrid vehicles, and 79% gas vehicles.
All our vehicles are non-smoking.
Parking
Freedom from parking hassles is one of the big advantages of carsharing.
FLEX Parking
Toronto's free-floating carsharing program allows FLEX vehicles to be released within the FLEX Zone where "EXCEPT BY PERMIT" signs are displayed, provided there are no additional parking restrictions in place.
Be sure to check all parking signs before you release the vehicle.
Keep in mind that you are not allowed to release a vehicle in a zone with temporary parking restrictions, even if parking is permitted at the time of your return.
FLEX cars can also be released on other streets where there are no restrictions within the FLEX Zone.
If you are stopping over within the City of Toronto, but outside the FLEX Zone, please note that on unsigned streets you are allowed to park for a maximum of three hours.
To learn all the details about where you can or cannot park inside the FLEX Zone consult our FLEX parking guide.
Round-trip Vehicle Parking
While many of our stations in Toronto are in designated reserved parking spots, others have specific rules around their use:
Green P surface lots
For stations located in Green P surface lots, we do not have a designated reserved spot. Use the Locate feature in the Communauto app to see where the car is parked in the lot.
Green P parking garages
For stations located in Green P parking garages, please always park on the roof, and as close to the designated corner as possible (to make the vehicle easier to routinely locate in larger garages). As well, you can use the Locate feature in the Communauto app to see where the car is parked.
There is an access card for garage exit and re-entry located in the key/card holder in the glove box.
Station Zones
Three of the stations are what we call Station Zones. The vehicles at these three stations also have permission to park in residential permit parking, just like FLEX vehicles, however these round-trip vehicles must be picked up and returned from a small area covering just few streets, in other words the "Station Zone".
The app will display the Station Zone for each of these vehicles, so you know the area where you have to return the vehicle at the end of your reservation period.
To know where to pick up and return the vehicle at the end of your trip, or for details on parking rules, access the Station Info by clicking on the station name in the app when booking, or from the trip page under My trips. Learn more >
Gas
The cost of gas is always included in our rates.
For your convenience, credit cards are provided in vehicles for refuelling. For instructions on how to use the cards, see "Fuelling, collisions, and other trip-related questions" in the FAQ.
We ask that you return the vehicles with at least a quarter tank of gas. This is a rule of courtesy toward other members.
Insurance
Communauto vehicles are covered by insurance, including collision and third-party liability. You can drive with peace of mind!
When you apply, all you have to do is choose a Damage Protection Plan option which will determine the maximum damage fee you will have to pay in the event of collision or damage to a vehicle, namely: $0, $300, or $600 per event (responsible or not). Learn more >
See Insurance and Damage Protection in the FAQ for full details.
Eligibility Requirements
To be eligible to join, you must:
Be at least 19 years of age (unless joining under a family membership)
Hold an Ontario G or G2 class licence
Have a relatively clean driving record (3-year uncertified driving record)
Have a good credit record
Within a minimum of the last three years, you must:
Have no major or criminal driving convictions
Have no violations relating to impaired driving
You can order your driving record online, or visit a Service Ontario location in person ($12).
If you prefer, we can obtain your driving record for you, at the same price. You can request this in the online application form.
See Eligibility Criteria in the FAQ for full details, or what to do if your driver's licence has been issued in another province or country.
Application timeline
Please allow four business days for us to process your application.
As soon as you receive the email confirming approval of your application, you can start using the service without delay.