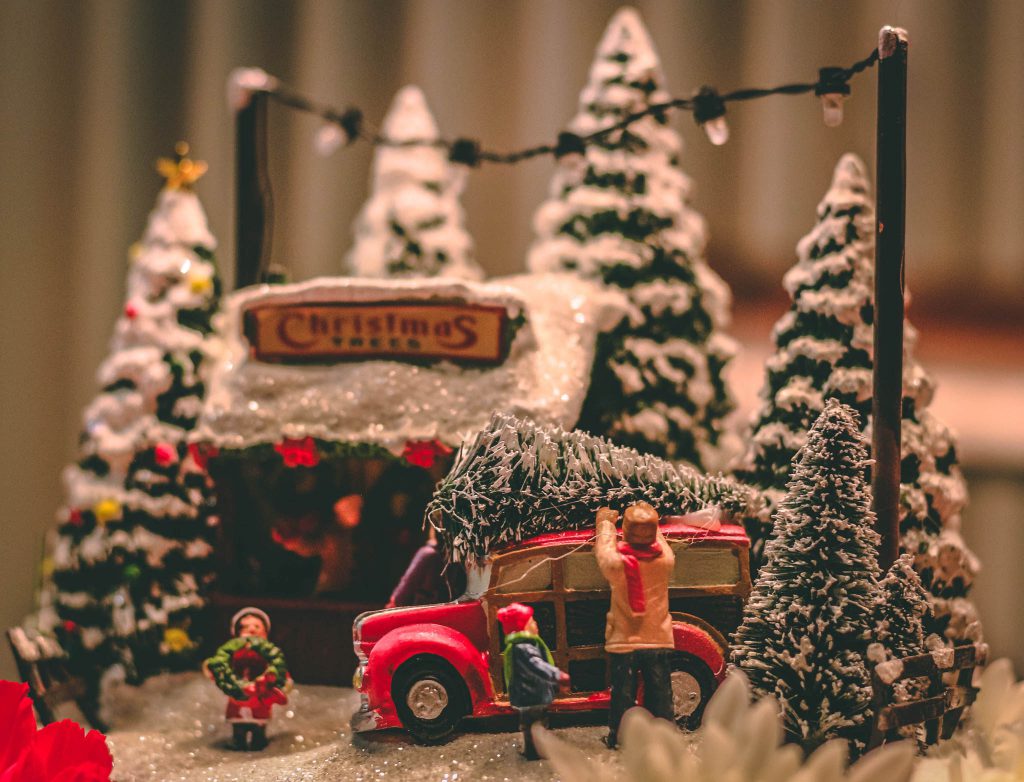 The holidays can be such a wonderful time of year, magic and wonder and … WONDERING how you'll possibly get everything done. It's a very busy time! We know how overwhelming it can feel trying to fit in all the decorating, shopping, parties, and—of course—family time. Here are our top tips for how to best use your Communauto to keep the stress out and keep the magic in—this holiday season.
The tree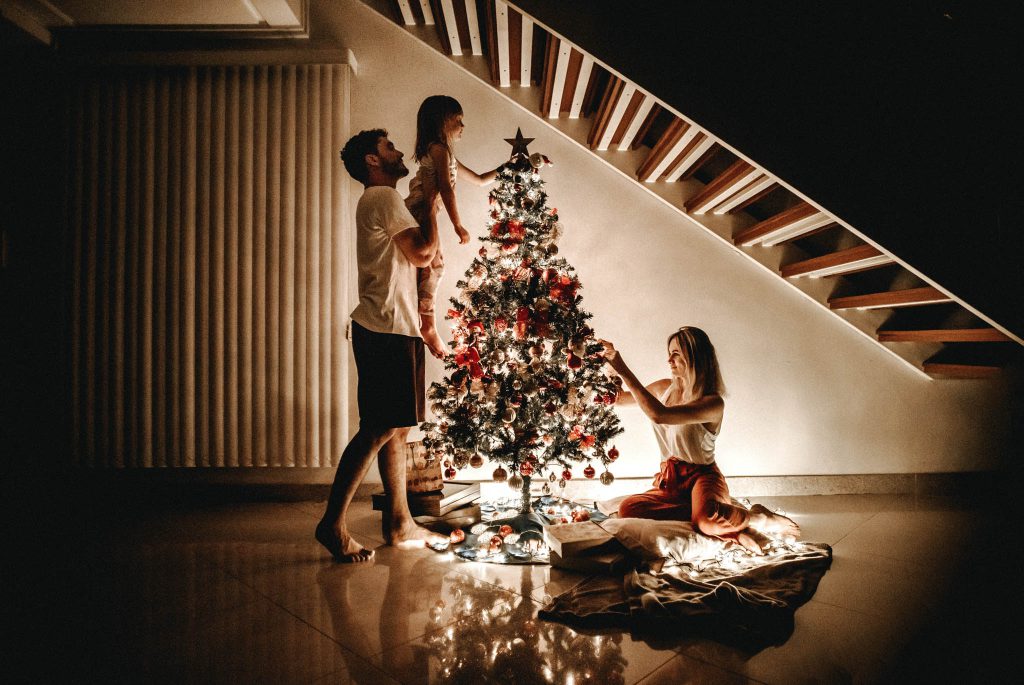 Although strange sights are an expected part of your TTC ride, lugging your Christmas tree onboard may not be the most convenient or well-received option. Here are three great places where you can take your Communauto to pick up the perfect tree:
St. Lawrence Market is steeped in Toronto tradition and history, which includes Christmas trees! Jeff the Christmas Tree Guy has been selling trees at the market for more than 25 years! While you're there, you can also wander throughout the market and get all your shopping for Christmas dinner done as well. Jeff is open until December 24, 2019, for any of you last-minute decorators and it's located at Front and Jarvis where there's a fair bit of Communauto parking nearby.
Evergreen Garden Market has trees from 2.5 – 14ft tall so you're sure to find your perfect fit. This little garden market is located right at Evergreen Brick Works, where there is also the cutest little outdoor, but covered skating trail, a café, and all the makings of a winter wonderland. Tucked right in the Don Valley, this stop is a beautiful choice.
Pinedale Farms is the perfect option for the authentic cut-your-own experience. They have various types and sizes for you to find the tree of your Christmas vision. They also offer a tree-bagging service to protect your tree for the ride home on top of your Communauto. Located just outside of Hamilton, this spot is an easy drive and a short day trip.
The gifts
We know that the holidays are not about gifts, but if you're like us … giving just feels oh so good! There's a joy that comes with seeing someone's face light up when they unwrap the perfect gift. Shopping during the holidays can be stressful: the malls are crowded, the parking lots are packed, the bills add up, and hauling all your purchases home is a struggle. Here are our top suggestions for some quick Communauto shopping trips:
Fair in the Square, happening December 7-23, 2019, at Nathan Phillips Square, has it all! Skating, hot beverages, sweets and other eats, and a host of quaint artisans and vendors to get all of your holiday shopping done! Who wants to brave the mall this time of year when you can shop in the festive and romantic ambiance of this holiday market? Take your haul home with a Communauto!
The Trinity Bellwoods Flea Market moves indoors for the Happy Holidays Market on December 15, 2019. This is a truly Toronto shopping experience hosted in the historic Great Hall and packed with more that 100 local makers, artisans, crafters, and merchants! You are sure to find something unique and Communauto is the most reliable way to get all those treasures home safely.
Withrow's Winter Market is a perfect shopping stop for anyone with last-minute items to cross off their holiday list since the market is open on December 21, 2019, at the Crow's Theatre. Stocked with local goods and treats, this is another great way to support local this holiday season! This market is not only convenient for East-enders but it is located right in the middle of a Communauto zone! Whether you want to drive there and shop, or shop and drive home, be reassured that there's convenient parking nearby. *Hot tip: drive just one block south and wander the incredible indie shops on Queen Street East for final stocking stuffers … all still in the Communauto zone!
The lights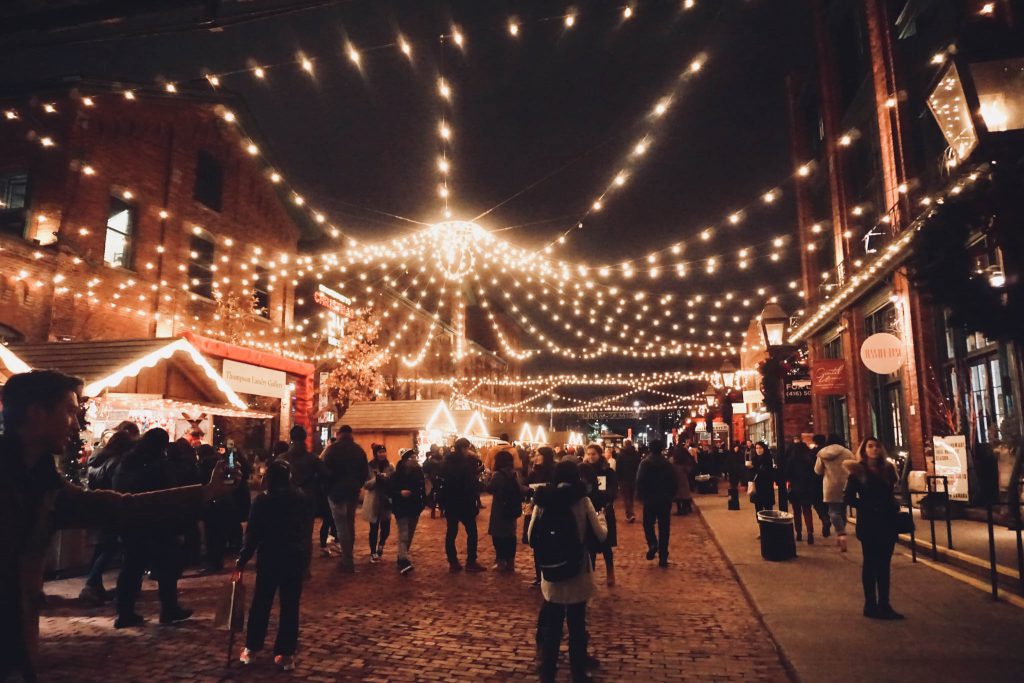 Nothing says holiday magic like the twinkle of lights. But not everyone can pull off the Christmas-Vacation-Griswold-level light display, taking a Communauto to tour some of Toronto's best light displays is an excellent alternative! Here are some of our favourite spots to see the holiday lights:
Eastern Beaches will be lit up with more than 20,000 ft of string lights—that's 80,000 individual LED lights! This is a great way to enjoy the beach and boardwalk even in the colder months and the lights are a magical way to experience one of Toronto's most iconic locations, the Leuty Lifeguard post. Importantly, the beaches are well within a Communauto parking zone.
Casa Loma is already a magical place, but with a holiday makeover, it really is spectacular. After a walk through the grounds basking in the light show, the heated seats of the Communauto are a welcome treat for the ride home.
Toronto Christmas Market is, of course, a must! Here the light display and the fully decorated Christmas tree will put a twinkle in anyone's eye. There are plenty of options for warm treats, hot chocolate, and mulled wine (which is only available during the Toronto Christmas Market until December 22—get it while it's mulled). Parking at the Christmas Market can be more than tricky. *Hot tip: By taking a Communauto, the parking permit will allow you park on the streets south of Front, between Parliament and Jarvis!
Family and friends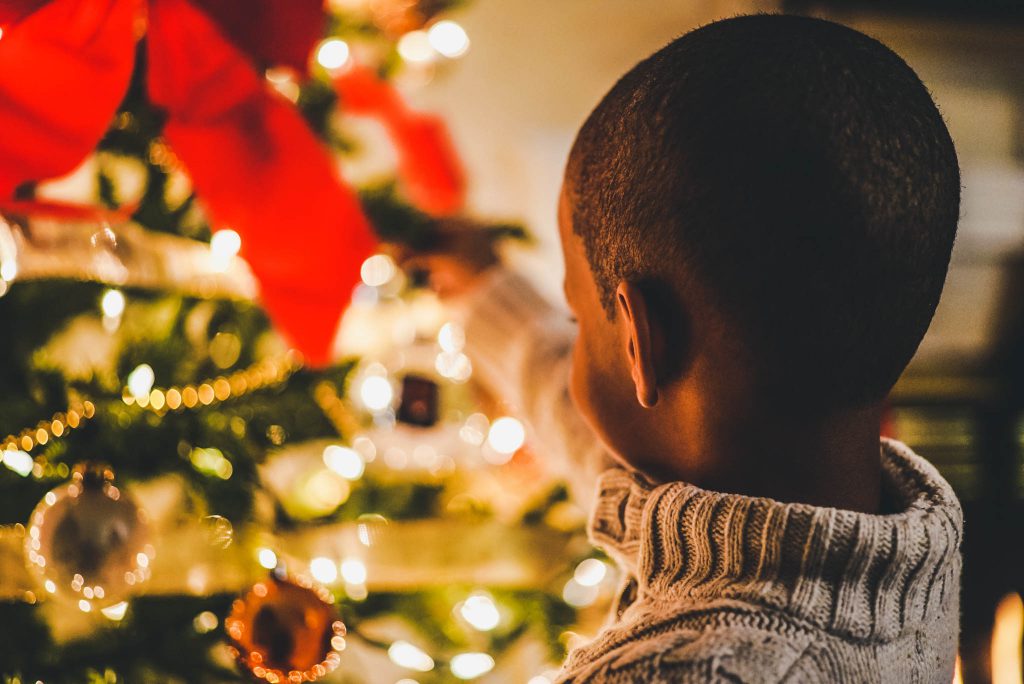 Well, this one we can't stress enough! Take a Communauto out of the city, overnight, spend time with family and friends, and enjoy the holidays!